My contributions to Open Source – October/December 2019¶
2019 ends and I plan spend more time to FOSS on 2020. So here is my contributions to the end of 2019.
First of all, I can participate on PyConAr 2019 on December https://eventos.python.org.ar/events/pyconar2019/. PyConAr is the Python Conference on Argentina. This was my first PyConAR, so I was very excited. There, I participate like speaker where I talk about «Python on Debian: from the newbie's point of view» (video: https://www.youtube.com/watch?v=GGFpOMMCJpk&list=PLtwHCKHTTq_FCICEtCJkUmI0a4K-8N_IT&index=30&t=0s). My slides is on my Github.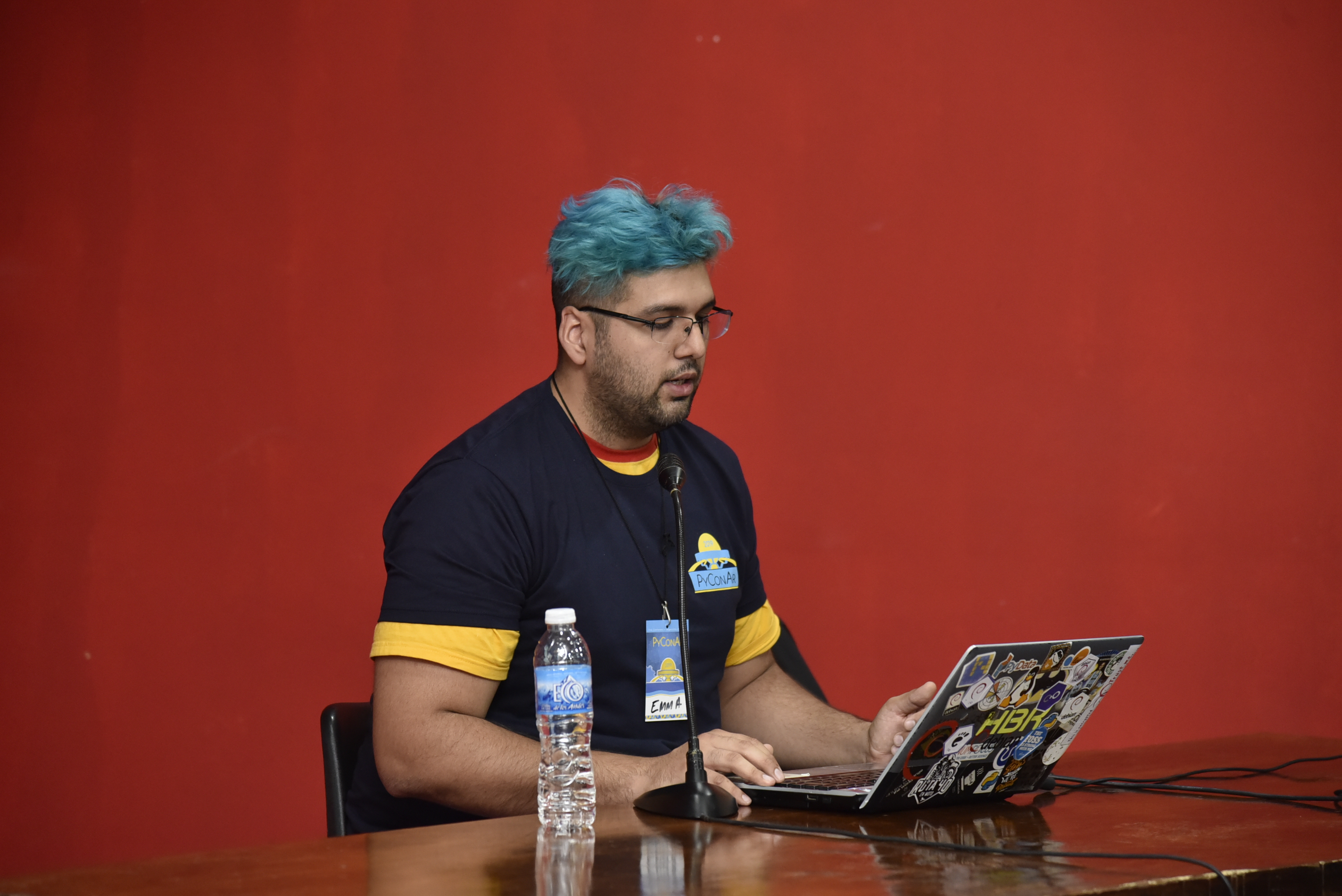 On October I participate on the EILAR 2019 (Encuentro Informático Riojano) where thanks of the UNLaR (Universidad Nacional de La Rioja) I make two workshops: 1. Git workshop and 2. Debian packaging. Then I talk about the Free Software community en La Rioja (That I mention on https://github.com/eamanu/Talks/tree/master/2019/PyConAR) (Note for me: I have to write about the community :-)) I made a constructive criticism of the University, about the use and the courses of private software, that the University give.
I start (well, I try start) a startup called Yaerobi (yaerobi.com) to contribute and make open source software.
And in the other hand, I was (I am) focused on the Python 2 Removal Support on Debian. So I could learn a lot of things about Debian packaging and the different problems about that.
So, for this 2020 I plan several things on the FOSS environment:
Become Debian Developer

Contribute in a depth way to Python

Make several courses on La Rioja, Argentina.

Make growth the Free software Community in La Rioja.

Create Open Data La Rioja

Particpate on PyConAR 2020
Wishlist
DebConf 2020

PyCamp Argentina